Mystery Woman Discovers A Simple Method
That Delivers An Unlimited Number of Folks Who
Will Buy Your Products or Services - AND This
Endless Lead Supply Is Cheap (Even Free) to You!
Dear Friend,

I'm about to tell you an amazing true story that just might change your life.

A few months ago, I was standing in line at a local thrift store. As an antique collector I regularly visit these stores to find treasures people donated without knowing the value.

Anyway, a very well dressed woman was in line in front of me. She had a large stack of books…a few from the "Chicken Soup For The Soul" series…and other motivational, business and self-help type books.

I asked her what she was going to do with the books, and she replied, "I sell them on eBay."

Now this puzzled me. After all, I have taught thousands of people how to make a good living on eBay, but I never - I mean absolutely never - would consider buying books for a dollar each just to sell them on eBay for 2 or 3 dollars.

It just isn't worth the time when you factor in all the costs and the hassles. There had to be something more to her story. After all, she was well dressed, and while I don't buy women's clothing, I do recognize fine things when I see them. (She was fine!) So I asked her for the rest of the story.

She gave me a coy look - maybe she was flirting with me! What she said next made me forget all about flirting. She told me she puts sales letters inside the books when she mails them in order to build her down line.
Aha!
Suddenly it all made sense to me. She had stumbled on to the secret of prospecting on eBay. I followed her out of the store and pressed her for additional information. I was persistent enough to find out she does nothing more than stick sales letters into books hoping people read them before she rushed off in her gunmetal grey Lexus.
Too Bad for Her. . .
Now bear with me here, I am not referring to the fact that she drove away from me. What she really drove away from was the ability to supercharge her lead generating system.
Let me explain - I started generating leads on eBay in 1998. Since then, I have created automated eBay prospecting systems to generate leads for expensive products, for affiliate products, for my services, and even membership sites.
Simply put, she is where I was seven years ago. In other words, she is seven years behind me. If she had spent a few more minutes batting her long eyelashes at me, or - even better - had a cup of coffee with me, I might have broken down and told her exactly how to improve her system.
You see, while she had made an important discovery most marketers miss completely, she hadn't taken the next step. She wasn't following up with buyers, or even targeting specific prospects.
In fact, she was assuming anyone who bought a business self-help or motivational book would be a good prospect for her program. This assumption increased her workload, and...combined with her inability to follow up...surely decreased her results.
Even worse, she wasn't trying to capture the names of people who looked at her auctions but didn't buy.
Think about it, most auctions only have one high bidder. Sure, you can do multiple item auctions with buy-it-now and sell to more than one bidder, but even then only a fraction of lookers will be buyers.
The truth is she needed to learn how to divert auction viewers to her website in order to capture their names and email addresses. If she has said yes to my offer of a cup of coffee, I would have shown her how to do this automatically over a single cup of coffee.
In spite of her failing to take the next step, she had developed an eBay prospecting system. Sure it's crude. It's not very effective, but it works for her.
Now Lets Talk About You. . .
Are you an affiliate marketer looking to grow your list?
Are you involved in direct sales and want a bigger down line?
Would you like to grow your business with an autopilot lead generating system?
Are you using PPC ads to get newsletter subscribers?
If you answered yes to any of these questions read on. . .

Many people spend small fortunes on PPC advertising, search engine optimization, and other methods to get traffic to their websites.

Others use direct mail and direct response advertising to get leads for their products.

These people understand the value of traffic and leads, but they are ignoring a fantastic source of qualified traffic.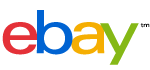 eBay is one of the most talked about websites in the world. Even your eighty-year old neighbor who doesn't even have a computer knows what eBay is. In fact, the word eBay has become a verb. People no longer say "I am going to sell this on eBay." They say, "I am going to eBay it."
Even better, because of eBay's category structure, you can get in front of people who are already interested in your products and services. This means the visitors to eBay are qualified traffic.
The problem is many people do not understand exactly how to generate leads on eBay. They think ebay is a place to sell products.
eBay Isn't Just A Place For Selling Products
Perhaps you tried selling your products on eBay with little success? Maybe you were productive in your eBay activities, but consider eBay a chore of listing and shipping, listing and shipping? Maybe you've even taken a baby step in the right direction like the woman from the thrift store?
You Can Do Better
You can easily create a completely automated system for capturing the names and email addresses of people who look at your auctions. Once you've set up your system, you'll run auctions for low priced, easy to ship items specifically selected to appeal to your best prospects. You can even sell digitally delivered items on eBay and skip going to the post office.
Get this...instead of writing an auction for a different book every week like the mystery woman, you'll save time by using the same auction over and over again. You'll only have to write the auction once.
Then, every time you run an auction, you will generate two types of prospects:
People who looked at your auctions, and gave you an email address
People who bought the introductory product.
This is cheaper and more effective than PPC advertising, direct mail, and print advertising.
How It Works
Here's the deal, we run fixed priced, buy-it-now auctions for 5 items at a price of 4.97 each plus $5.00 shipping and handling. The listing costs 70 cents in eBay fees.
As a result of running one auction, we get between twenty and thirty people to look at the auction, and 6 to 10 people opt in to the newsletter. If we just looked at these numbers, we are paying between 7 and 12 cents per new subscriber.
That's better than almost any PPC campaign. The lowest cost PPC ad on Yahoo is 10 cents, so you would need 83% of your clicks to result in a subscription just to match the 12 cents per new subscriber we pay on eBay. I won't even mention the cost of direct mail.
But it gets better. . .
Remember, we are selling a product on eBay. (You have to sell products because eBay's rules prohibit auctions were nothing is sold.)
In the example shown in the manual, we pay 92 cents for each item, and ship by mail for $3.85. Because we receive $9.97 for each sale, one sale more than covers all our costs of getting the new subscribers.
Here's a look at the numbers for an auction* we ran that resulted in one sale and 10 opt in subscribers.
| | |
| --- | --- |
| eBay listing fee | $0.70 |
| eBay end of auction fee | 0.28 |
| Product | 0.92 |
| Postage | 3.85 |
| Paypal fees | 0.45 |
| Total costs | $6.20 |
We sold one product for $9.97, and paid 6.20 in costs leaving us $3.67 in profits. Plus we got ten new subscribers, and a buyer for the introductory product for free.
Now $3.67 doesn't sound like much, but that wasn't the goal. The goal was to get leads for a more expensive product. We got eleven leads, and - this is cool - one lead already knows we can be trusted to deliver when he purchases from us in the future.
Even better, with the exception of mailing the product, everything is automatic. Just rerun the same eBay auction, and people will jump into your leads funnel. Your autoresponder will send out emails to your prospects automatically.
* Note: This is an example using one auction's results. I have specifically selected an auction with marginal results so you do not get mislead. I have done auctions with greater results, and done auctions with worse results. Your results will depend entirely upon your skills and implementation of the material covered in the manual. You will also run more than one auction at a time when you get your system working.
But, learning how to generate leads on eBay would only get you started. You also need to know exactly how to convert the leads into buyers.
In Prospecting On eBay, you will learn:
How to follow up with leads
Six powerful techniques to convert a freebee seeker into a cash spending buyer
What to test to improve your prospecting system
You'll learn step by step how to sell expensive items using low cost lead generators within eBay
How to divert auction viewers to your website so you can get their email addresses
How to make someone want to read your emails
How to automate your emails with an autoresponder
How to set up your prospecting auctions
The six must have ingredients of a prospecting auction - leave just one of these out and you'll drastically lower your results
How to select the right item to list on eBay
How to create an inexpensive item to list on eBay
How to get people to look at your auctions - without getting auction visitors you might as well put a billboard up in your backyard
How to write your auction description so you achieve your goals
Each step your auction viewer will take and how to make them follow along
How to get your leads to buy the secondary product
How to get the secondary sale fast
How to improve your results through testing.
Hi Terry,

I just spent the last couple of hours with my eyeballs glued to your new Prospecting Manual. All I can say is, "Excellent!" As someone who has used eBay for years to collect leads and grow my lists, I can honestly say that your manual even gave me a few ideas, one of which is guaranteed to put even more money in my pocket.

This is great info for beginners and old pros alike.

Tim Knox Entrepeneur, Author & Speaker
Huntsville, Alabama
http://www.prosperityandprofits.com

But Wait There Is More. . .
In order to help you get your eBay lead generation system up and running quickly, you'll also get these additional materials:
Bonus Number One:
Profitable Ezines - Setting Up And Using Autoresponders To Run A Money Making Ezine.
| | |
| --- | --- |
| | Your Autoresponder is an important part of your eBay Prospecting system, and this ebook will teach you everything you need to know about writing a profitable newsletter and setting up your autoresponder. Profitable Ezines your complete guide to starting and running a money making newsletter. |
In Profitable Ezines you will learn:
Why use a autoresponder?
Step by step instructions for writing powerful ezine ads.
Ten powerful ways to get new subscribers.
The power of ezine publishing.
How to choose the best autoresponder service for your needs.
How to get your emails past Spam Filters.
How to use your ezine to build credibility with your readers. (Credibility means more sales, and more money.)
11 questions you must answer before you choose an autoresponder service.
How to write a newsletter.
How to decide whether to give away an ebook or a free emailed course to get new subscribers.
How to advertise your ezine.
How to get others to write articles for you for FREE.
How to effectively promote products in your newsletter.
How to use your ezine to promote your backend products. (If you do not have additional products - we will show you exactly where to find thousands of products you can make money promoting.)
Why an autoresponder is better than sending emails from your email program.
How to promote your newsletter.
The biggest mistake made in choosing an autoresponder service and how to avoid it.
How to write a simple email course to give away as a subscription incentive.
How to make money with your ezine.
How to write a powerful subject line so your ezine is read.
Terry and Rebecca really know their stuff about newsletters. They teach you all you need to know about choosing setting up an autoresponder, to creating an ezine and getting and growing your subscriber base, to many different ways of making money with your very own ezine opt-in list.

I recommended reading Profitable Ezines to anyone who wants to build a responsive, money making ezine list.

Anthony Smith
Houston, Texas
www.MaximumEdgeMarketing.com
Bonus Number Two:
Lead Generation On eBay
| | |
| --- | --- |
| | Debbi Bressler of ProfitCoaches.com interviewed me live about my eBay prospecting system. In this 60 minute interview, you'll learn the basics of setting up and running an eBay lead generation system. Debbi and the audience put me on the spot with questions, and I answered them all. This interview transcript is your fast-start introduction to lead generation on eBay. |
Terry,

That was a mind-blowing conference call last night.

I just read through the Prospecting on eBay book, and my brain is spinning twice as fast. The worst part is it's a long holiday weekend here in Canada and I can't start using the information until Tuesday.

Prospecting on eBay made me realize that there was something I was missing. Something that made the whole deal worthwhile. Create a mailing list without violating eBay's rules. This makes the sale of anything at (to me) ridiculous low prices suddenly more than worthwhile. You have converted me to the path I couldn't see.

Respectfully,
Don Wilson
Quebec, Canada
Oh, one last thing. You won't risk a penny either. Because I will back you with a. . .
TWO month 100% Money Back
"No Questions Asked" Guarantee!
Order "Prospecting On eBay - How to generate leads for your products and services on eBay." Read it, learn from it, use what you learn for 2 whole months (60 long days). If you aren't convinced this is everything I promised... just email me... and I will rush you a refund of every penny of the purchase price.

You're going to love this, you can get started for less than the price of dinner for two in an average restaurant. Your investment is only $39.97 New lowered price only $19.97. This is much less than you would pay for one direct mail campaign, a PPC spending spree or any other method you might be currently using to get new targeted leads into your funnel.

These are eBooks in PDF format. After paying by paypal, debit or credit card or online check, you will download the materials and read them on your computer. You can also print the books. The books work with all computers. And, best of all, you will be reading them within minutes of clicking on the link below. No matter what time it is.

Thanks for your time,
Terry Gibbs PS. I updated this package in May 2011, and lowered the price to $19.97. You'll get the same helpful information while saving $20. Still Have Questions? There is a list of frequently asked questions HERE. PPS. Private message for the mystery woman from the thrift store. Maybe you feel a little foolish after reading this? Perhaps you regret leaving me standing in the parking lot with an antique vase in my hand? Drop me an email offering to buy me dinner. The dinner will cost you a bit more than the package, but if you bat those big blue eyes at me I might give you an extra bonus. For anyone reading this other than the mystery woman, you'll have to get the package. It's cheaper than a dinner and contains all the information you'll need. You just won't get to feel my hand on your leg. Then again, you won't have to spend an hour getting ready to go out either.

PPPS. Another advantage of your automatic eBay prospecting system is you'll have a constant stream of leads to test your new campaigns on. Got a new sales letter you want to test? Wrap it around the product you sell on eBay, and get fast information. Or, for even faster results, send it to the email list you'll build with these techniques.